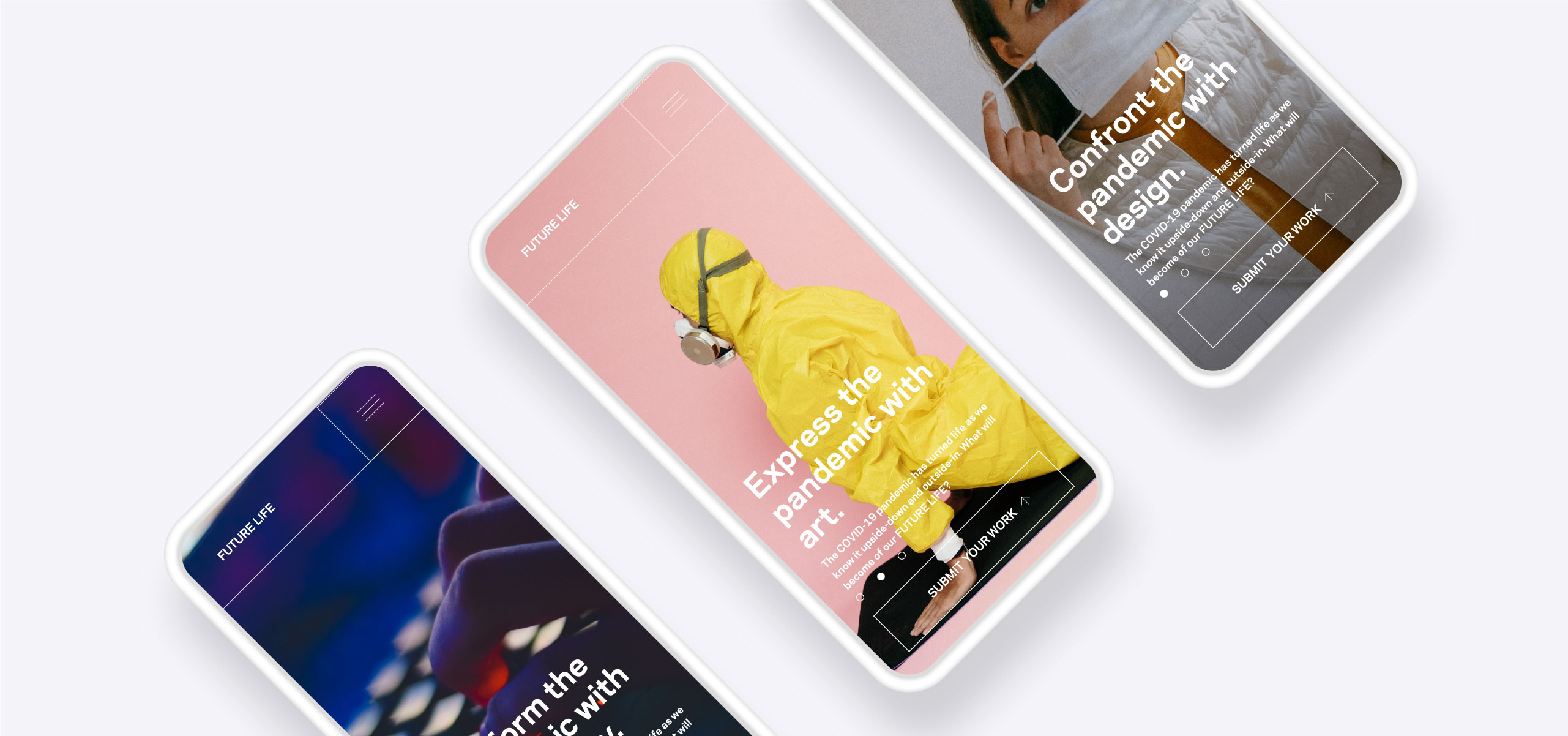 Future Life
An open call for creativity facing a global pandemic.
PROMPT
Campaign strategy + Interaction Design
-
FICTION Gallery is New York's first technology prototype-focused gallery. In facing the global pandemic, the Fiction gallery could not open their physical gallery. I designed and helped conceptualize Future Life, an online open call to showcase projects responding to the COVID 19 pandemic.
PROCESS
FINAL WEB DESIGN PRE submission
DESKTOP DESIGN WITH SUBMISSION VIEW
MOBILE SITE DESIGN
TEAM
Tucker Viemeister
Business strategy and copy writing
Lindsay Smilow
Marketing strategy and copy writing
Yuchen Zhang
Visual Design, UX design and Video Layout Design
LAUNCH WEB SITE